Specification
CONTACT RATING: 12 Amps @125/250 VAC.
MECHANICAL LIFE: 30,000 make-and-break cycles.
CONTACT RESISTANCE: 20 mΩmax. (initial value) @ 2-4VDC
100mA for both silver and gold plated contacts.
INSULATION RESISTANCE: 1,000 MΩmin./500VDC
DIELECTRIC STRENGTH: 1,500 Vrms min.@sea level.(initial value)
OPERATING TEMPERATURE: -30°C to 85°C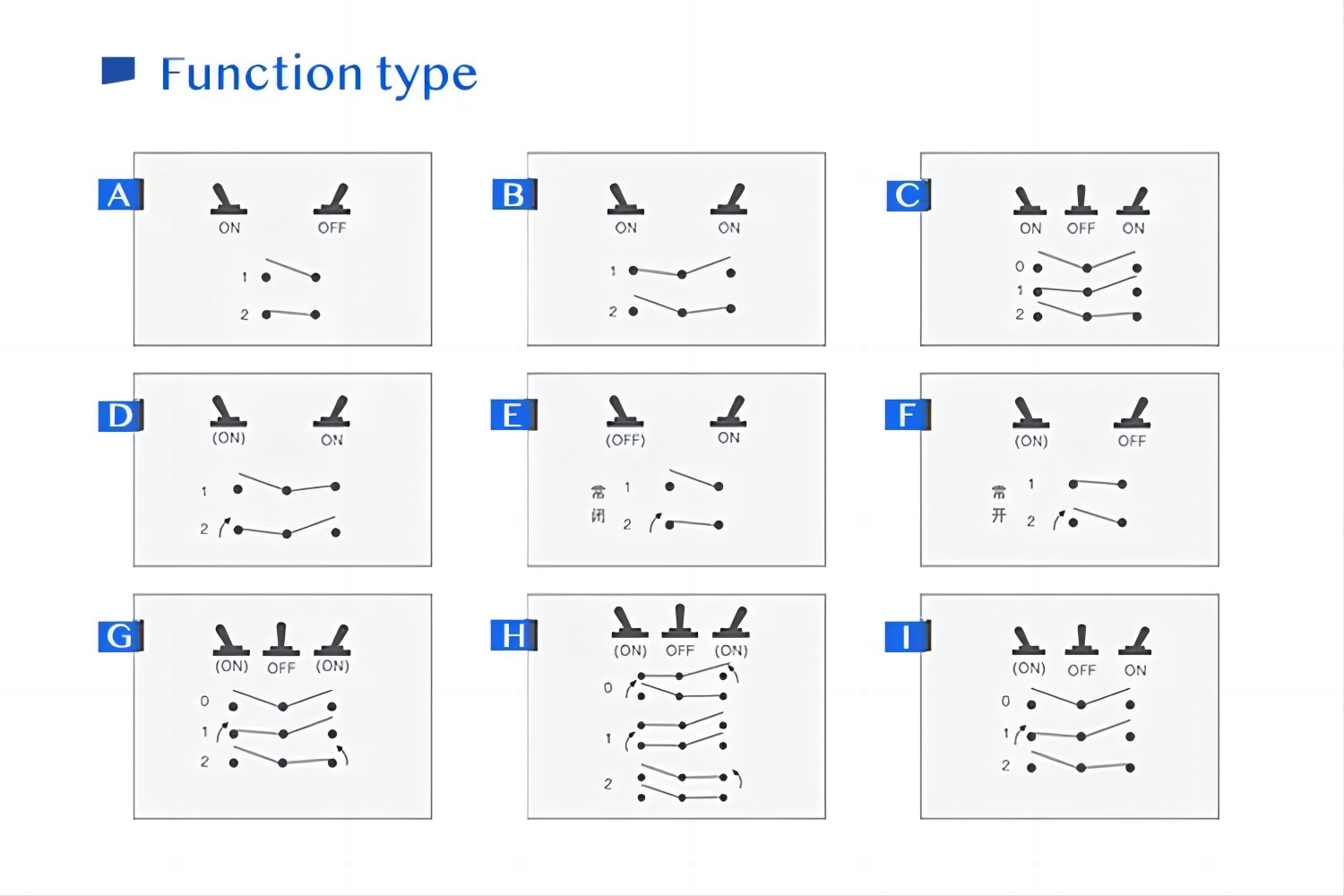 Materials
CASE: Diallyl phthalate (NYLON) (UL94v-0)
ACTUATOR: Brass, chrome plated.
BUSHING: Zin+Silicon.
CONTACT: Copper, Silver plated.
TERMINAL: Copper, Nickel plated
Applications
Crane remote control,Aaerial work vehicle controller,Joystick, Industrial controllers